Quality
---
Products with the latest technology.
Our team of experts researches and develops for you. More than 60 registered patents and utility models as well as registered trademarks demonstrate our technical competence. A well-established quality management system ensures routine processes and optimal results. As a manufacturing company, the satisfaction of our customers with our products is our primary business objective. Over the years, our unrelenting pursuit of innovation has ensured not only the latest technologies but also a special level of efficiency – for us and our customers.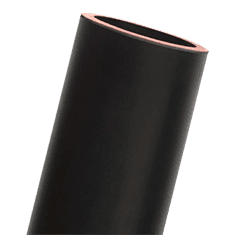 Quality policy
POLYWEST and all employees are fully orientated to quality of products, regarding the 4 guidelines:
Our guidelines
1.
Quality is, if the costumer comes back and not the product!
---
2.
Quality is, if the product arrive in time at the costumer!
---
3.
Quality needs, well trained and motivated employees!
---
4.
Quality needs constant improvement!
---

ISO Quality Certification

Since 2001 the Quality Management System ISO 9001 is effective at POLYWEST.
Regular repeat inspections to ensure adherence to the standard are carried out by the certification body LGA InterCert GmbH (Nuremberg). Since 2017 POLYWEST is certified according to ISO 9001:2015
---
Product Certification
Some products are certified by the certification bodies LGA Bayern (Bavaria) or the BG-Pruefcert (accident prevention and insurance institution) for special quality or performance factors.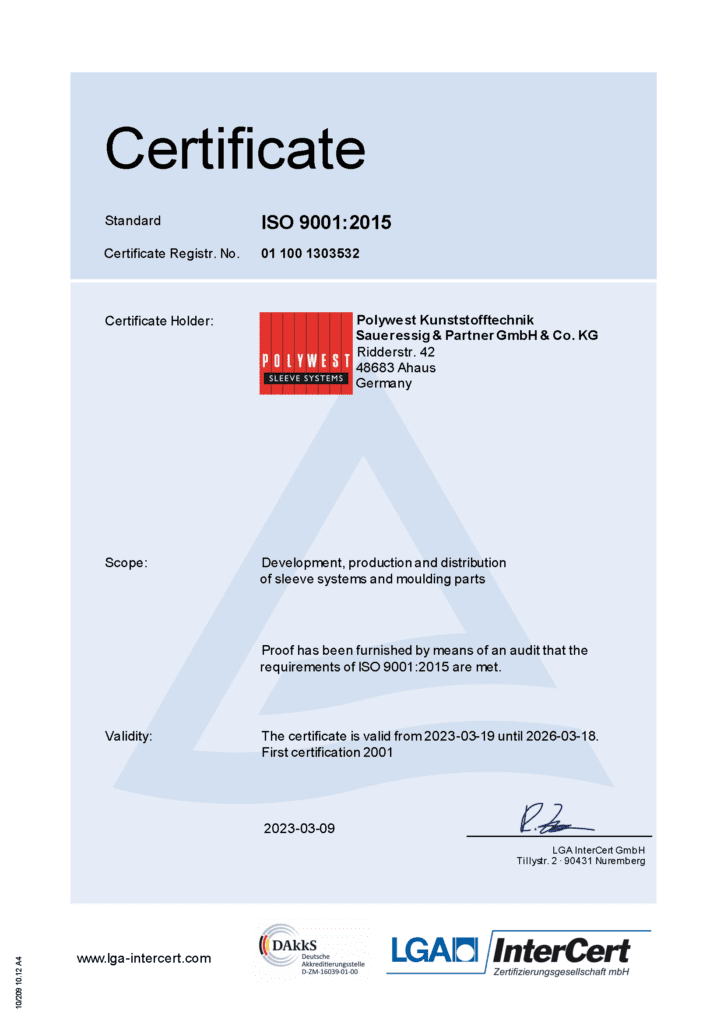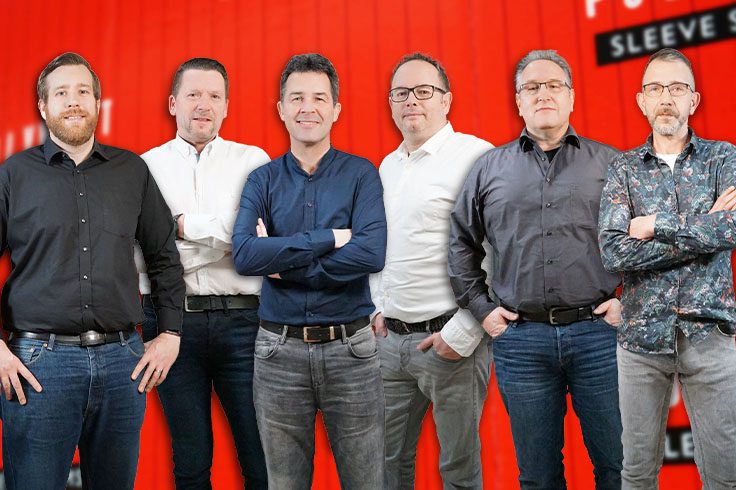 Production team –
research and development
---
WE ARE A SOURCE OF INSPIRATION
FOR THE CONTINUOUS DEVELOPMENT OF
SLEEVE AND ADAPTER TECHNOLOGY
AND ONE OF THE LEADING SLEEVE MANUFACTURERS WORLDWIDE.