Products
Polycarbon Fast
---
Polycarbon Fast

Unique Polywest construction made of high-quality carbon fibers and multiple layer structure for long-term use.
With the POLYCARBON adapters, Polywest offers a three-stage system for flexographic printing. All POLYCARBON
adapters have a wear-resistant and robust carbon surface that, in addition to vibration dampening, also withstands
frequent handling or sleeve changes. Polywest develops and qualifies its adapters in cooperation with well-known
leading machine manufacturers in order to meet the quality standards and expectations of OEMs and packaging
printers.
High quality @ high speed
Max. vibration damping due to ultra-highmodular carbon fibers
For highest demands with maximum speed
Silent flow technology optionally available
POLYCARBON FAST – The speed master among the adapters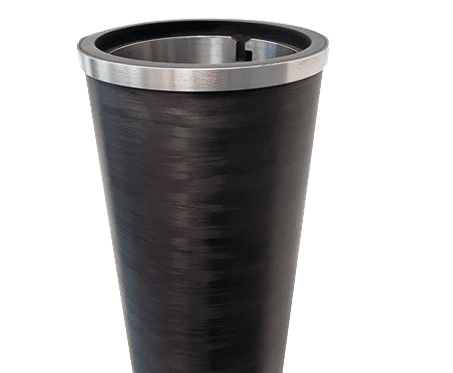 Product features
---
DIMENSIONS
Adapter length 250 mm – 2500 mm (DIN ISO 2768 T1 m)
Format length Bis 2100 mm
Wall thickness 15,9 mm – 100 mm
Special sizes on request
Addotional information
and technical data.
---